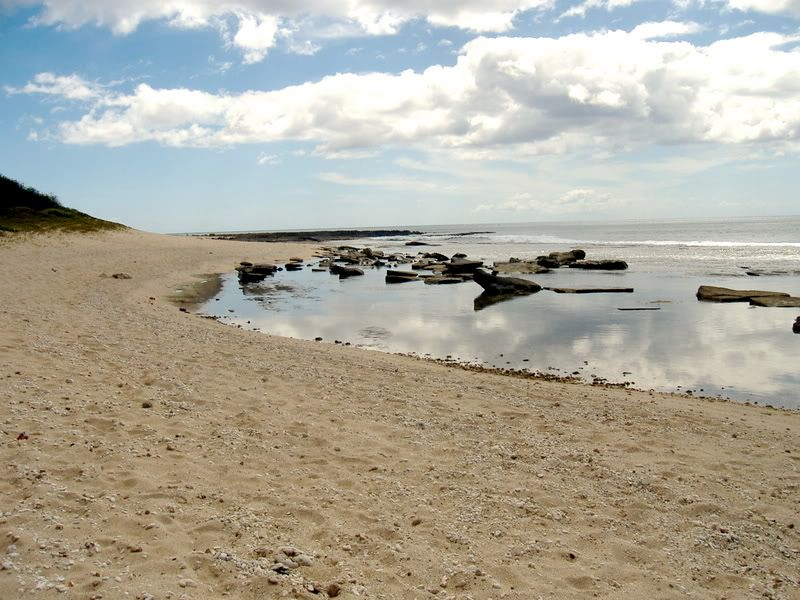 We adventured to a Waianae beach today called Ohiki-lolo, which is Hawaiian for either "prying your brains out" or "crazy sand crab." We saw some hermit crabs, but they seemed perfectly sane to us. The beach was completely deserted, as you can see from the pictures, and the water was super warm and calm because it was separated from the ocean by a barrier of volcano rock. So we had our nice little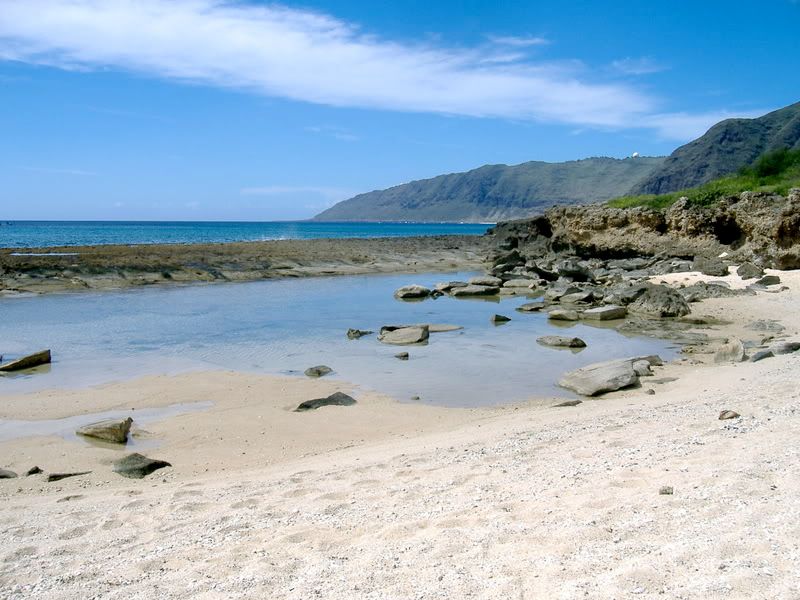 bathtub-temperature private beach for a few hours today; it was definitely worth the drive!
(We took these pictures with Jess's old camera, by the way - it still does a very nice job, but the batteries die quickly)
Speaking of, we took the Camry, and we're finally going to post a picture of it where we parked to "hike" down to the beach. It might look familiar to some of you.
--jess and jeff