Labor Day was a while back, but we're slack and these are the most recent pictures we have. We were able to fix the camera electronically, but the LCD is out of commission, so we're doing a mandatory upgrade. Look for pictures from the new camera soon!
We had a really great Labor Day weekend. We started out with an impromptu visit to the
Dole
Plantation
for the best pineapple juice imaginable. It's worth the trip just to spend a couple bucks for a glass of juice, but we also had some tourists take a (bad) picture of us in a pineapple thing before doing the pineapple maze without the map. We did it in about an hour;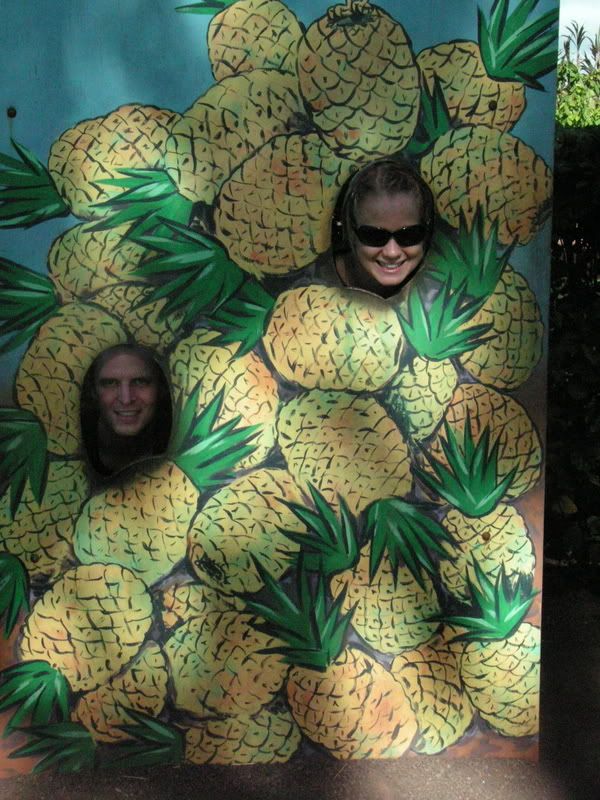 the ticket lady told us the quickest time on the maze was seven minutes. That was pretty hard to imagine.
Saturday we hiked to Kaena Point in the morning. We picked a gorgeous day to do it! We had decided to take advantage of the small surf on the North Shore while it lasts by snorkeling Shark's Cove afterward. Randy and Kris met us from Honolulu, and Jeff's old boss met us up there with some of Jeff's other coworkers. Afterward we had fantastic pizza at Pizza Bob's.
We've gotten a little more boring since then because we're starting to organize ourselves for another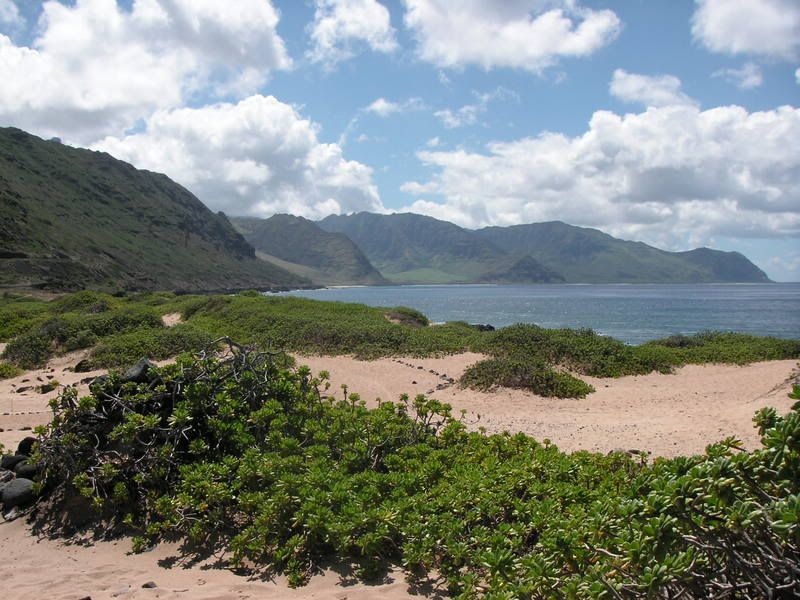 6,000 mile move - decluttering, figuring out where we're going and how we're getting there, what to sell and what to keep, and all of that fun stuff. But we did get up to Haleiwa to have the famous
Matsumoto shave ice
. The verdict that it was fantastic, but the best North Shore treat is definitely the pineapple juice!
-jess and jeff