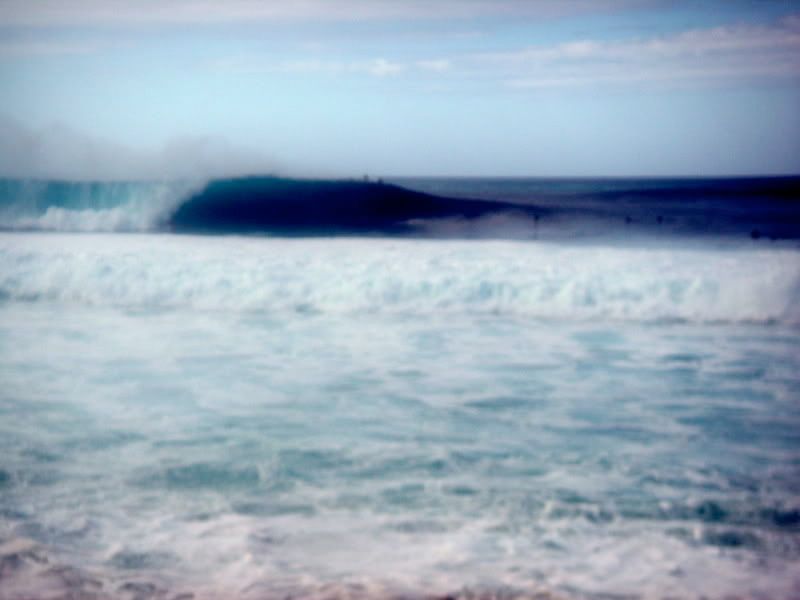 Well, I am through my first round of enormous exams and finally have a minute to write and post pictures. First of all, I was very bad and skipped class a couple weeks ago to go and watch the surfers on the Bonzai Pipeline on a day when they recorded 25 foot wave sets. I thought the pictures were unimpressive until I monkeyed around with the contrast a bit. They still aren't as good as they'd be with a telephoto, but they weren't bad. The spots are surfers!
On the first weekend in ages that I haven't had to work or prepare for a test, Kristin cam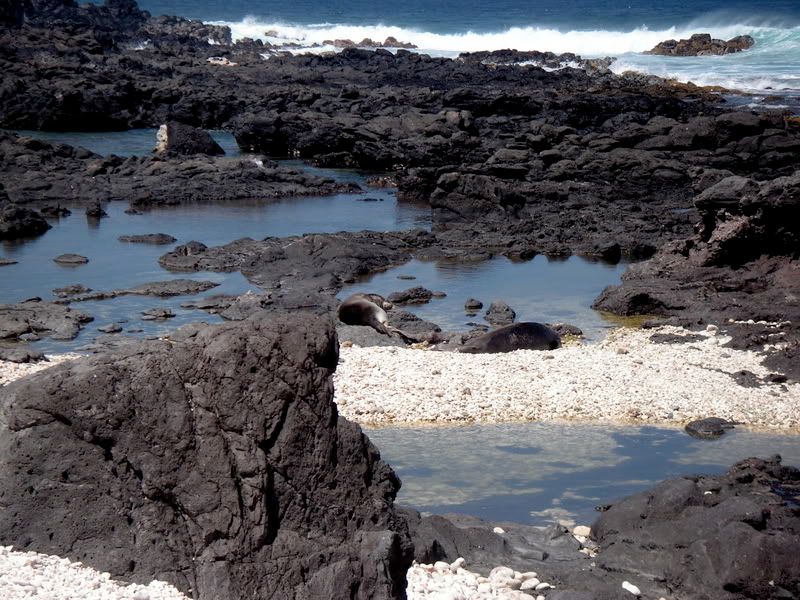 e out and we hiked up to Kaena Point. We both got pretty sunburned, and we ran into Jeff's and my neighbors, Joann and Patty, who volunteer there to keep people from messing with the monk seals. There were three today, Benny, Benny's girlfriend (she hasn't been tagged yet) and Sharkbite. Benny's girlfriend looks like she might be pregnant, which is awesome because there are only 75 known monk seals that come to shore on the main Hawaiian islands!
After that, I came home to take a shower and was greeted by a big, ugly, mean-looking spider waiting on my bathrobe to eat me. I'll post it small so that maybe it will be a little less creepy. *shudder* I considered showering in the other bathroom, but instead, we had an epic battle that spanned walls and toilet, and I arose the victor!
--jess