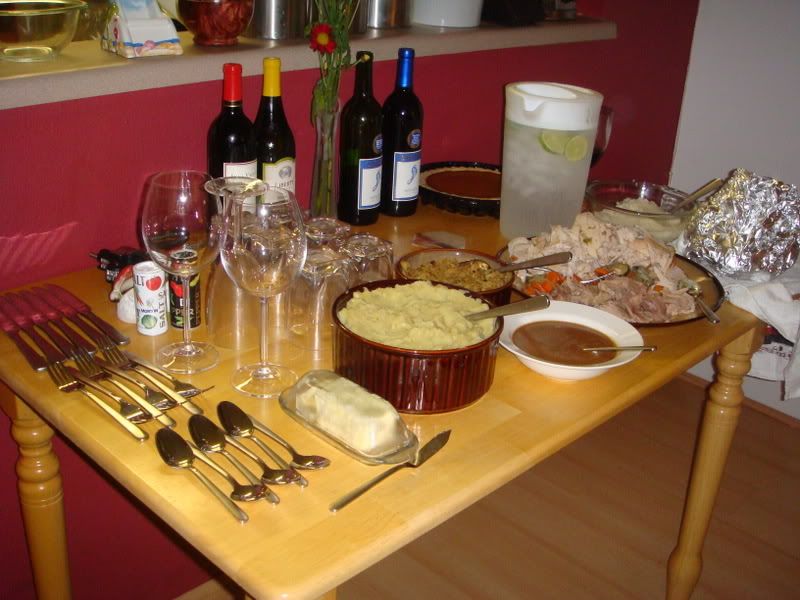 We cooked our first Thanksgiving dinner this year! We had turkey, gravy, cranberry sauce, mashed sweet potatoes with pears (Hawaiian sweet potatoes are about the same color as regular potatoes, so we were a little disappointed that they weren't orange, or better yet, purple), mashed cauliflower (we like our vegetables mashed, apparently), rolls, cranberry butter, green bean casserole, and apple and pumpkin pies. We had six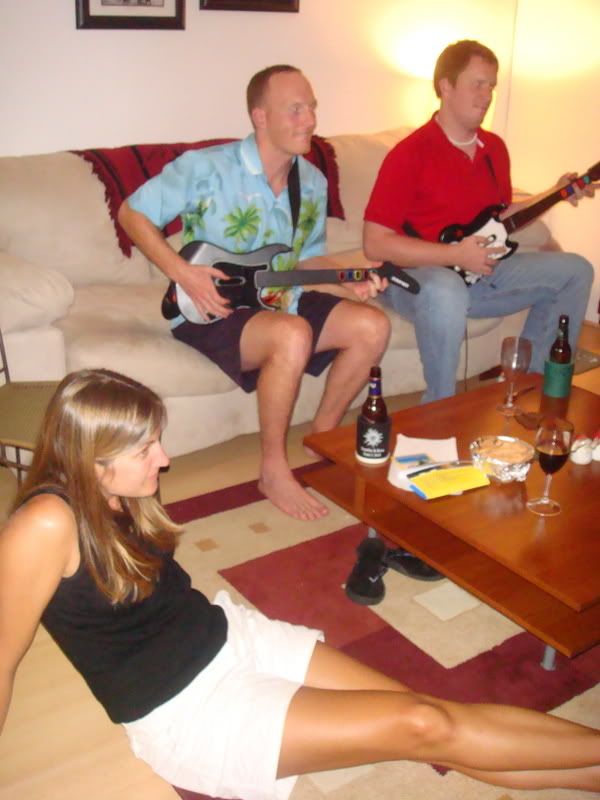 people in our place; for those of you who've been here, you know that's a feat!
After dinner, everyone piled into the living room for some Guitar Hero III. We got a second controller - the picture at the right is Dan and Randy rocking out while Annie watches.
Hope everyone had a great turkey day!
jeff & jess