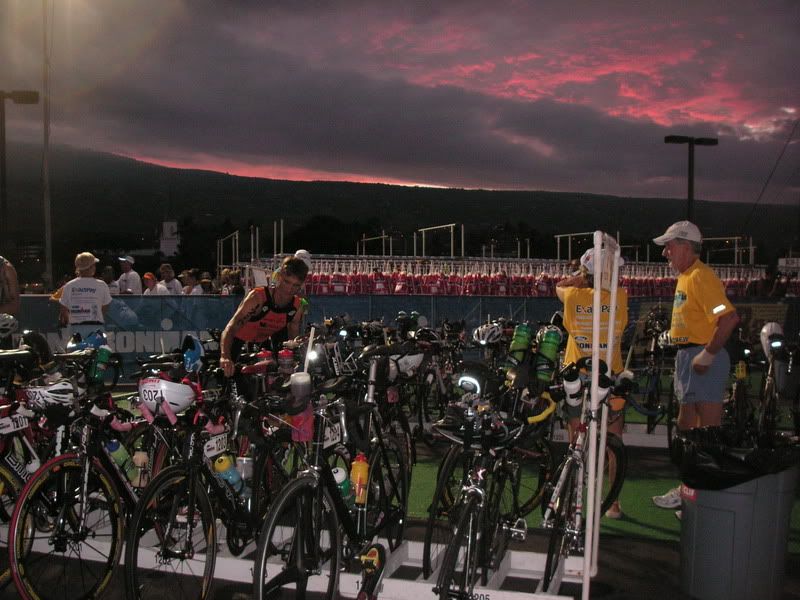 Jeff and I took a trip to the Big Island for the Ironman World Championship in Kona this weekend. This is a picture of the athletes checking their bikes as the sun came up.
We had all day Friday, most of the day Saturday (we decided not to stick around for the entire 8+ hours of Ironman racing) and all morning Sunday to explore the island a bit.
We took A LOT of pictures, but I am going to post just a few. You can look at the rest by clicking on
this link.
Jeff and I are really looking forward to going back when my parents visit in January - they have a room booked at the lodge at Volcanoes National Park!
Akaka Falls, over 400 feet! This is near Hilo, just a little drive and a short hike at the state park.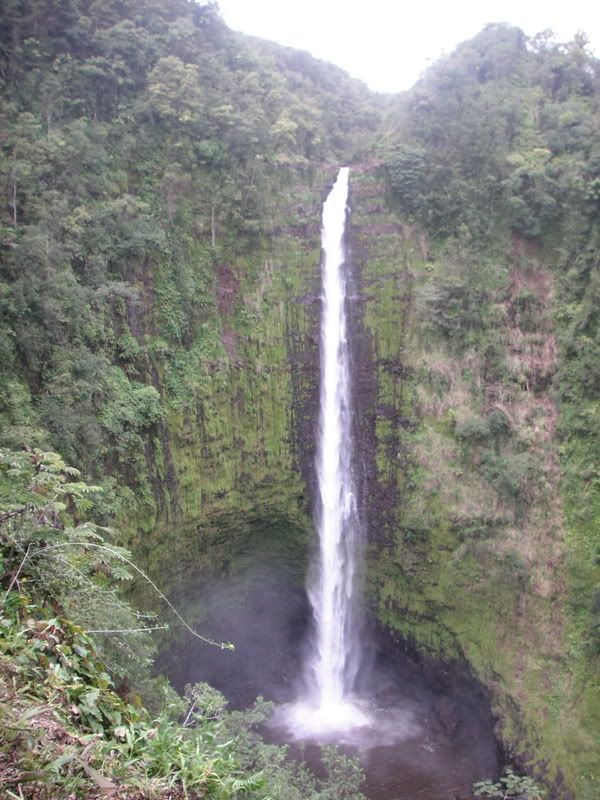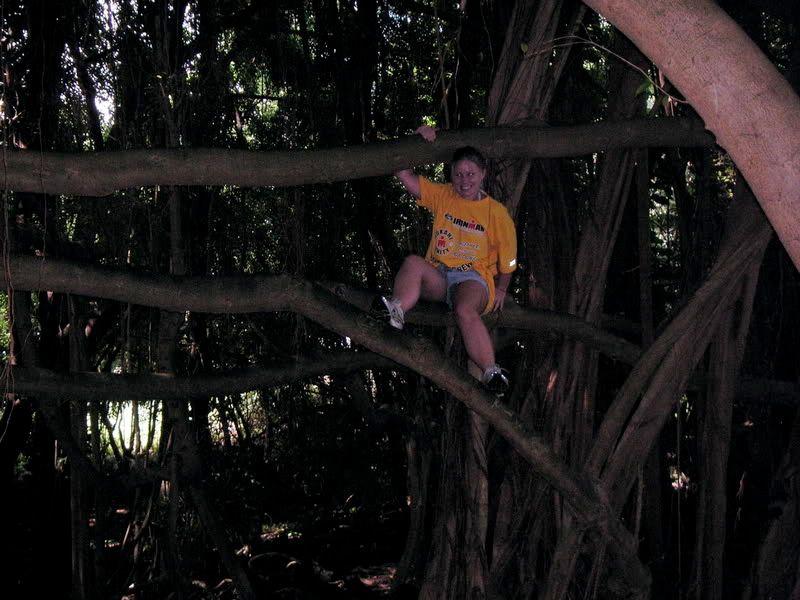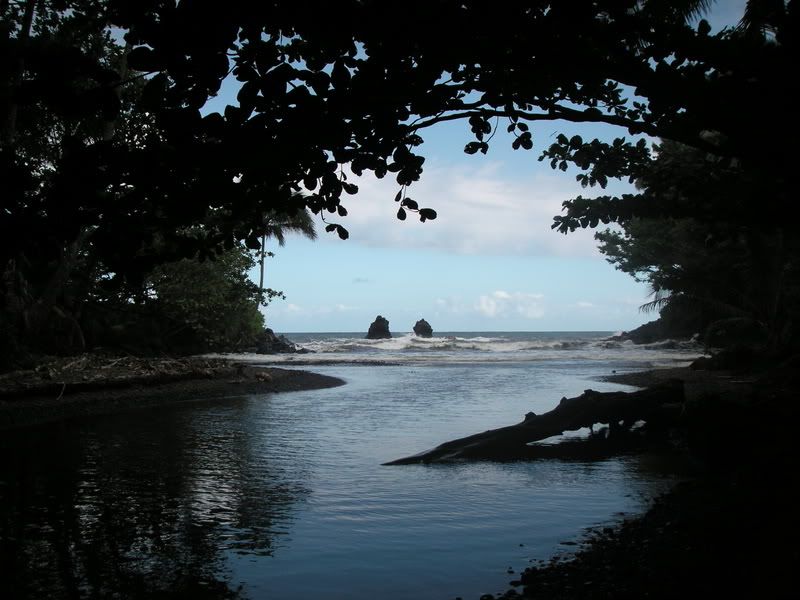 Jess climbing a tree near Hilo.
View on a trail near the Hawaii Tropical Botanical Garden.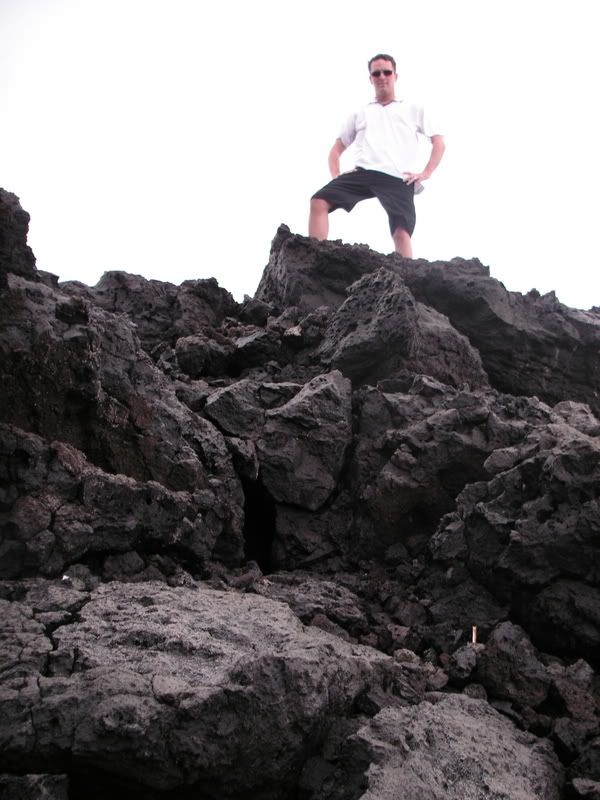 Jeff climbing rocks at an unnamed black sand beach at the end of The Road to the Sea.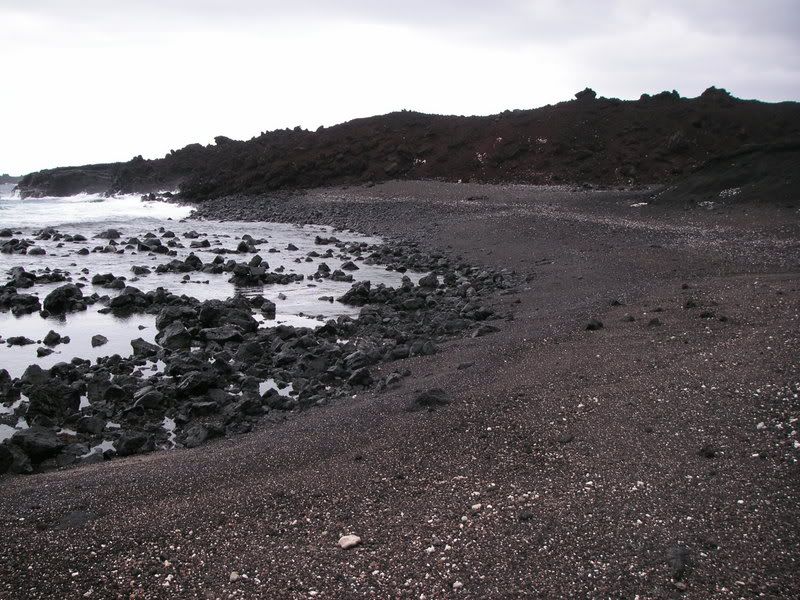 Deserted black sand beach!
Check out the link earlier in the entry for more photos, and feel free to give me an email if you want to know what anything is! It was a terrific weekend, and I think Jeff particularly enjoyed getting our 4x4 Jeep very, very dirty. That was definitely a good move; most of the interesting stuff on the Big Island is difficult to get to! We didn't get to see nearly as much as we'd like, but at least there's next time! Personally, I think the Big Island is much cooler than Oahu.

--jess