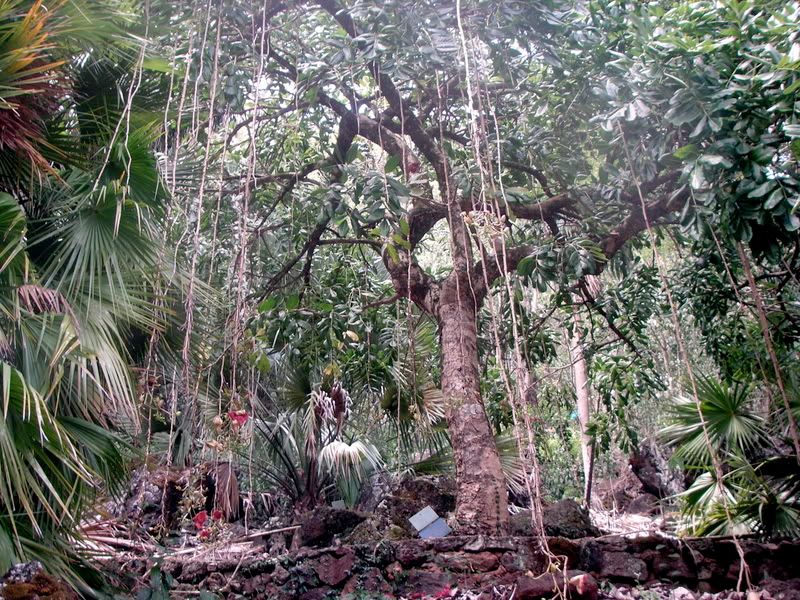 When Annie called early this morning to see whether I was up for a trip to the Waimea Valley Audubon Park, of course I said yes. I mean, who in their right mind would give up an opportunity to go somewhere and drive really, really fast?
I had a much shorter trip than they did, and they found parking at Waimea Beach Park, which is pretty much impossible because it is the most popular beach on the North Shore. I started looking around on my own and instantly noticed that I loved this place, so I looked into volunteering now and then. Some highlights: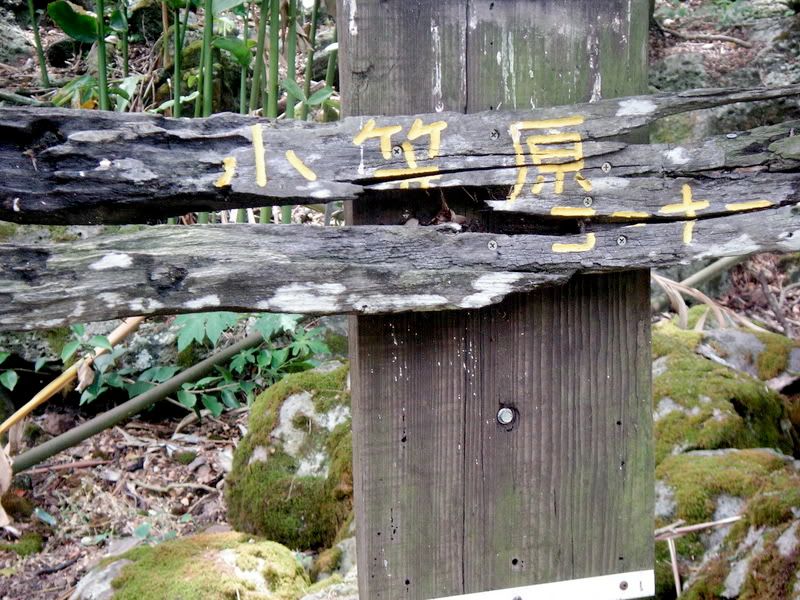 This is a 2,800 year old extinct species of tree. I don't remember the name of it, but it's just awe inspiring that when they cut this tree down it had 2,800 growth rings, and someone, maybe even several people, counted them all. I am not sure what the Japanese means; maybe someone who knows their kanji can translate it and send it to me!
There was an awesome waterfall at the end of the trail where you can borrow life jackets and float lazily in crisp, cool freshwater. This is Dan, Annie and me doing exactly that!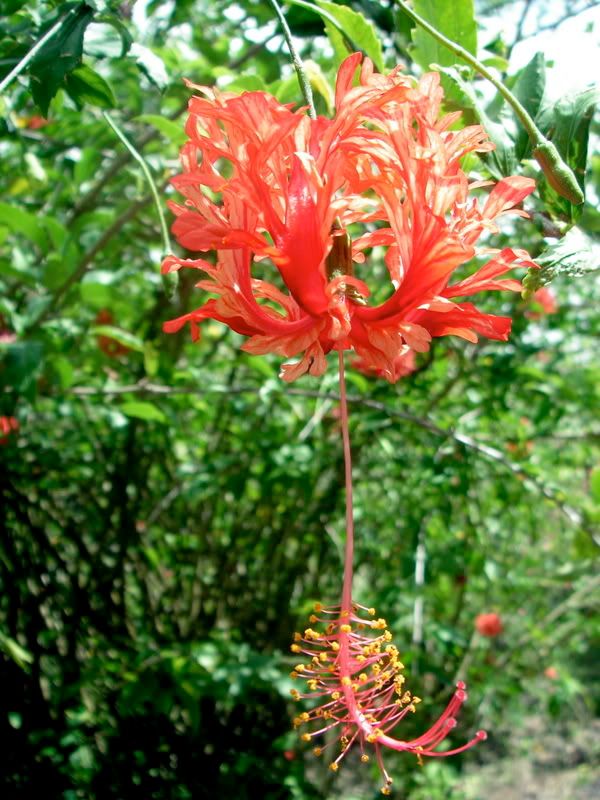 The hibiscus hybrids were pretty spectacular. This one was my favorite because of the shape and the vibrant color.
Last, but certainly not least, this photograph is not zoomed! In fact, this guy rather rudely gave me the brushoff he was exiting the dining area. But in his defense, one of the waiters was irrate at him and his lady friends for disturbing the customers, so he was forcibly asked to leave.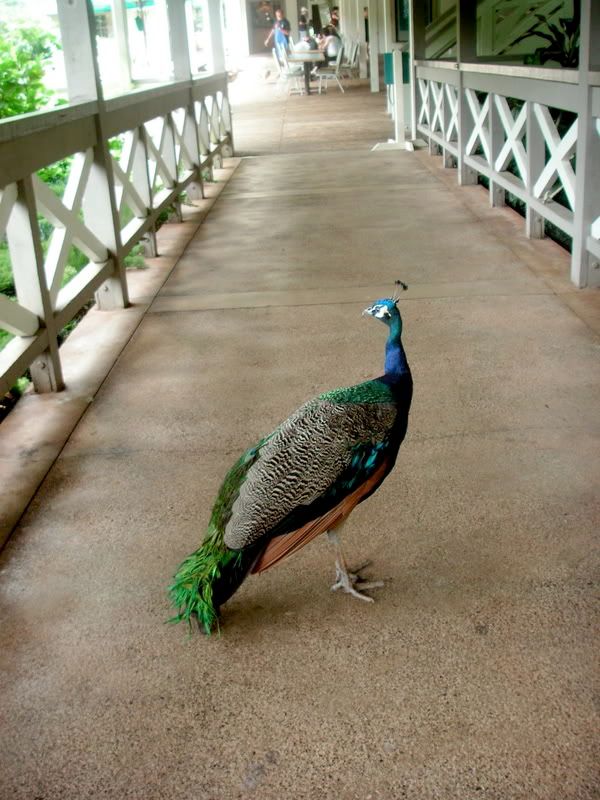 I took LOTS of pictures - there are more photographs
if you click on this link
.
Other than that, I heard on the radio today that Pat Benetar is playing with the Honolulu Symphony in a couple of weeks and I would LOVE to go!!!
--jess